IIM+
INNOVATIVE TECHNOLOGY
IIM+ is a patented and innovative signalling server that allows multicast streaming onboard without the need to install additional hardware and/or implement new software. Our solution has the ability to multicast encoded LIVE Radio and Television broadcast feeds in such a way that the onboard WiFi reception only takes in a single feed per channel, which all passengers can use simultaneously. This yields a bandwidth and data saving of between 90% – 95% which removes the main cost barrier to entry into the market and makes live streaming instantly affordable for every airline.
INFLIGHT ENTERTAINMENT
ADVANTAGES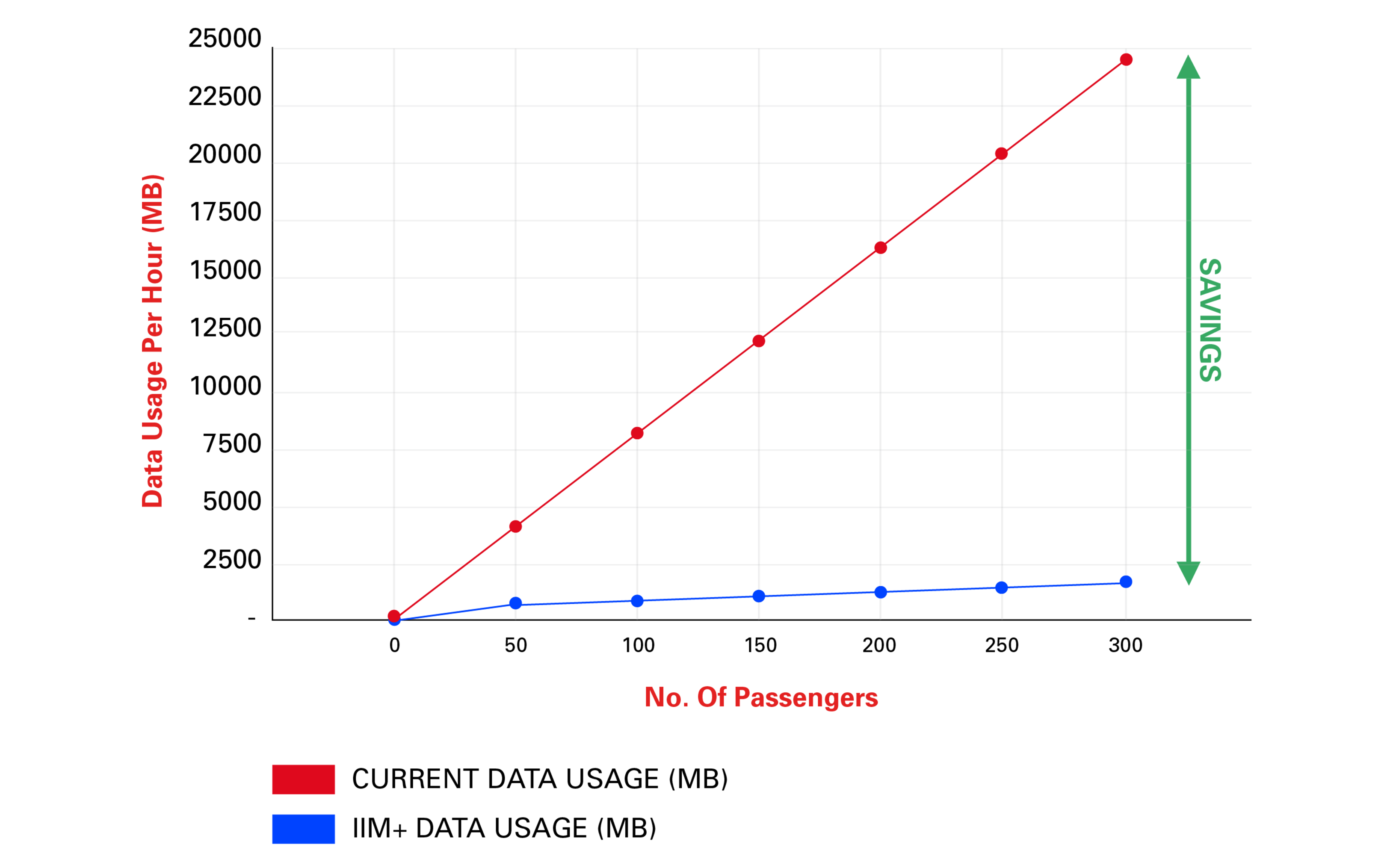 THE IIM+
ADVANTAGE
A revolutionary technology that allows multicast streaming onboard.

Integration can be seamless and immediate – innovate overnight.

No additional hardware or software investment.

Maximise profit with extraordinary bandwidth savings.

Unlocks sizeable new revenue streams.

Ensures maximum return with detailed analytics focused on passenger viewing habits.

Destination programming meets passenger expectation.

LIVE Radio and Television can replace or enhance your existing Inflight Entertainment and significantly improve bottom line.

Flexibility for passengers to watch and listen on their own devices.

When personal devices are preferred significant weight and fuel cost reductions can be enjoyed. Environment impact is positive.

IIM+ focuses on customer loyalty by rewarding expectations.